Venue
Darwin Convention Centre
Located on the spectacular Darwin Harbour, the world class Darwin Convention Centre is an iconic landmark in the tropical harbour city of the Northern Territory.
Darwin is a naturally beautiful city set on a stunning harbour peninsula. With its lush tropical parklands, turquoise water, striking coastal scenery, modern city skyline, wonderful waterfront precinct and blazing sunsets, Darwin is a dazzling dream come true for those lucky enough to experience it. Darwin itself is a vibrant, modern metropolis with a thriving business culture based on innovation and enterprise.
Darwin is also home to a diverse mix of more than 60 cultures, including the area's traditional owners, the Larrakia people, who themselves have historically enjoyed close relationships with both the sea and regional neighbours they traded with. This amazing diversity is reflected in Darwin's welcoming customs, multicultural fare, exciting cultural festivals and array of colourful weekly markets. With its year-round tropical weather, relaxed outdoor lifestyle, thriving business environment and quintessential Top End adventures, Darwin promises to offer delegates space to think, opportunities to learn and time to network.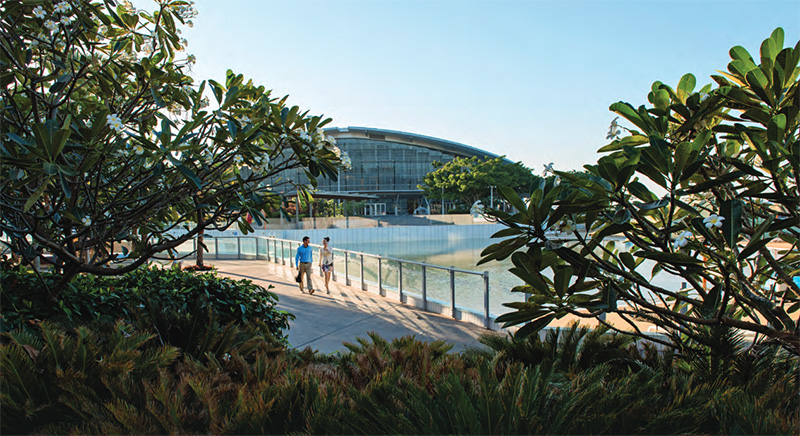 MSSANZ acknowledges the traditional custodians, the Larrakia people, of the land on which the Darwin Convention Centre stands. We pay our respects to the Elders past and present, for they hold the memories, the traditions, the culture and hopes of Aboriginal and Torres Strait Islander peoples today.